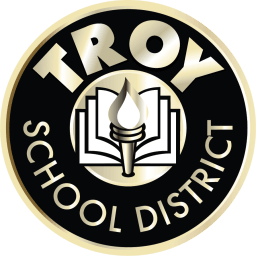 AoE Esports has partnered with Troy Public Schools to help even more children and teens put their gaming skills to the test and join the growing number of esports competitors across the country and around the globe.
With some of the most advanced equipment available, AoE is partnered with Troy School District to bring you the region's best elementary, middle and high school Esports. Based in the Troy College and Career Building, our state-of-the-art facility lets you compete in the big leagues with structured coaching, drills, and tournaments, both remotely and in person.
Kids and teens interested in competitive gaming will be able to join a team and go up against national and international gamers. They will gain the skills and team experience they need to compete for college scholarships and other funding opportunities in the future – and have fun in the process!